1.56 Progressive Photochromic Gray HMC Optical lenses
Product Detail
Product Tags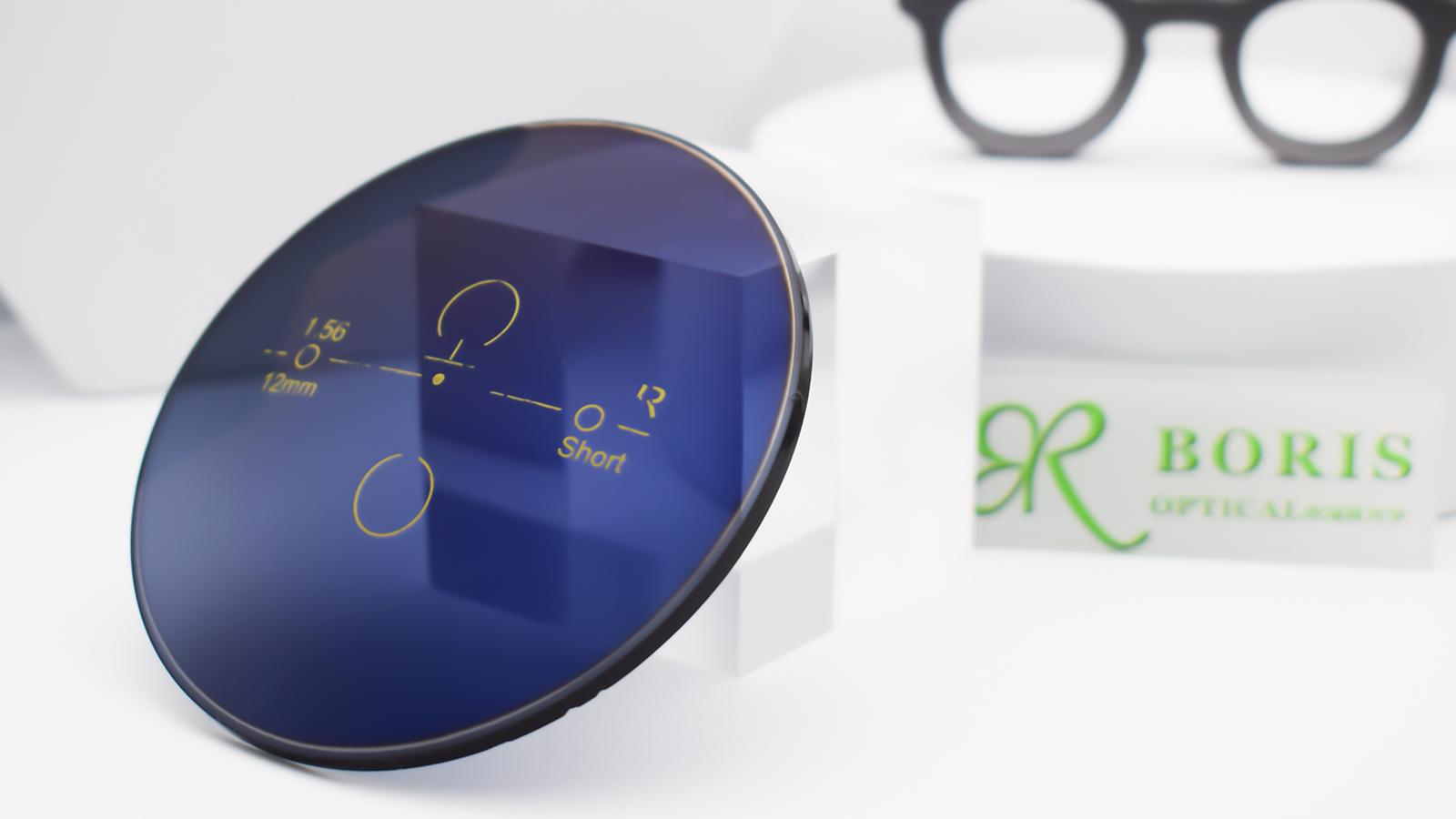 | | | | |
| --- | --- | --- | --- |
| Place of Origin: | Jiangsu | Brand Name: | BORIS |
| Model Number: | Photochromic Lens | Lenses Material: | SR-55 |
| Vision Effect: | Progressive | Coating Film: | HC/HMC/SHMC |
| Lenses Color: | White(indoor) | Coating Color: | Green/Blue |
| Index: | 1.56 | Specific Gravity: | 1.28 |
| Certification: | CE/ISO9001 | Abbe Value: | 35 |
| Diameter: | 70/72mm | Design: | Asperical |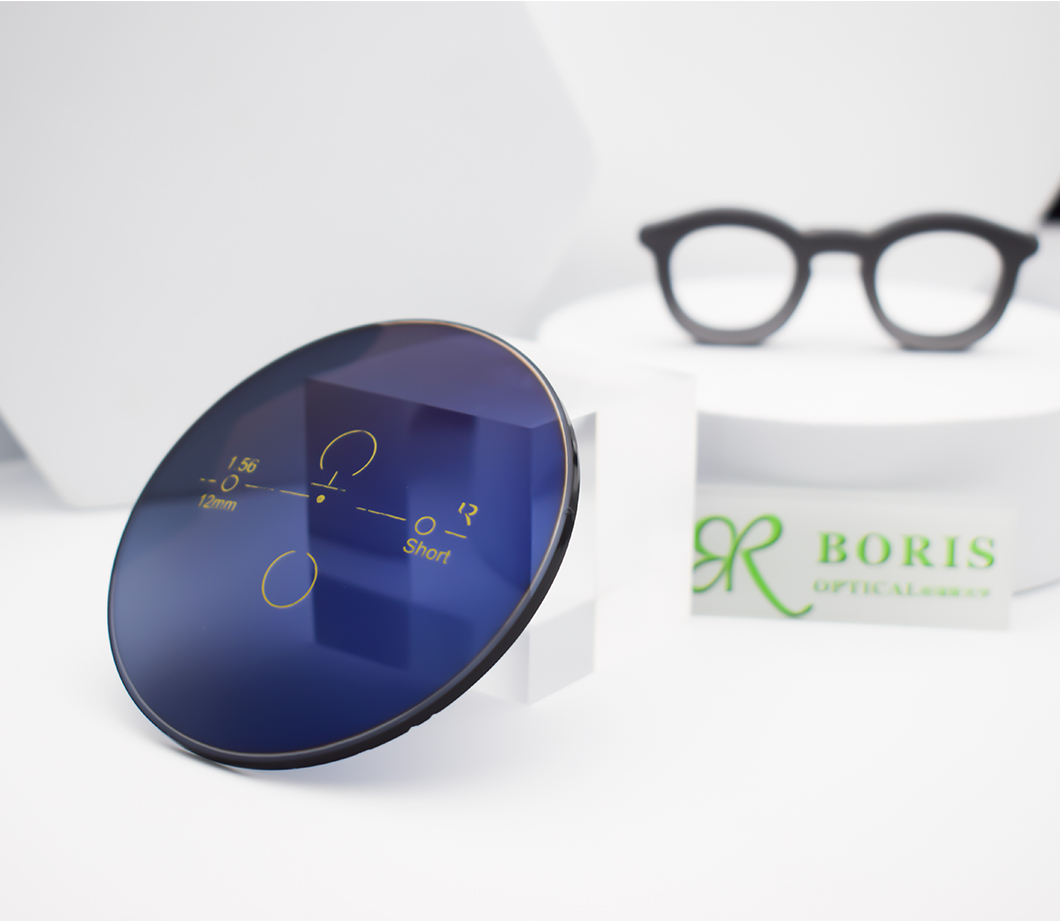 When choosing color-changing glasses, the functional characteristics of the lens, the use of the glasses, personal requirements for color and other aspects should be considered. Photochromic lenses can also be made into a variety of colors, such as gray, brown and so on.
If it is as a vision correction glasses, must often wear, the best choice of light red lens, because light red lens absorption function of ultraviolet light is better, and can make the overall light intensity reduction, so the wearer will feel more comfortable. Some lenses with UV inhibitors are more suitable for outdoor workers because of their strong blocking effect on UV rays.
Grey and brown lenses can absorb a lot of ultraviolet and infrared light, but the transmittance of visible light is low, so they are more suitable for shading.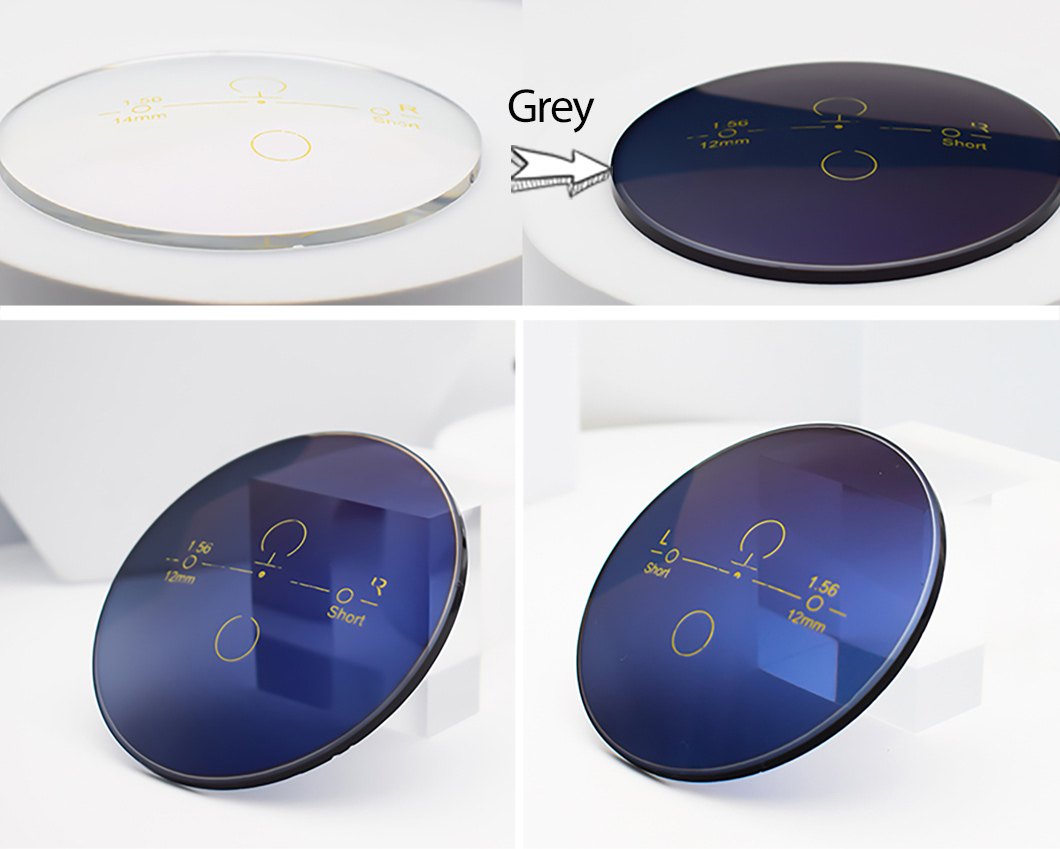 Optical color-changing lenses adjust themselves to the light and quickly change from transparent indoors to a comfortable dark outside. Block harmful ultraviolet rays, protect eyes, improve visual comfort. The color changing lens can adjust the color changing depth according to the intensity of ultraviolet light, the stronger the ultraviolet light, the darker the color, and the weaker the light to transparent.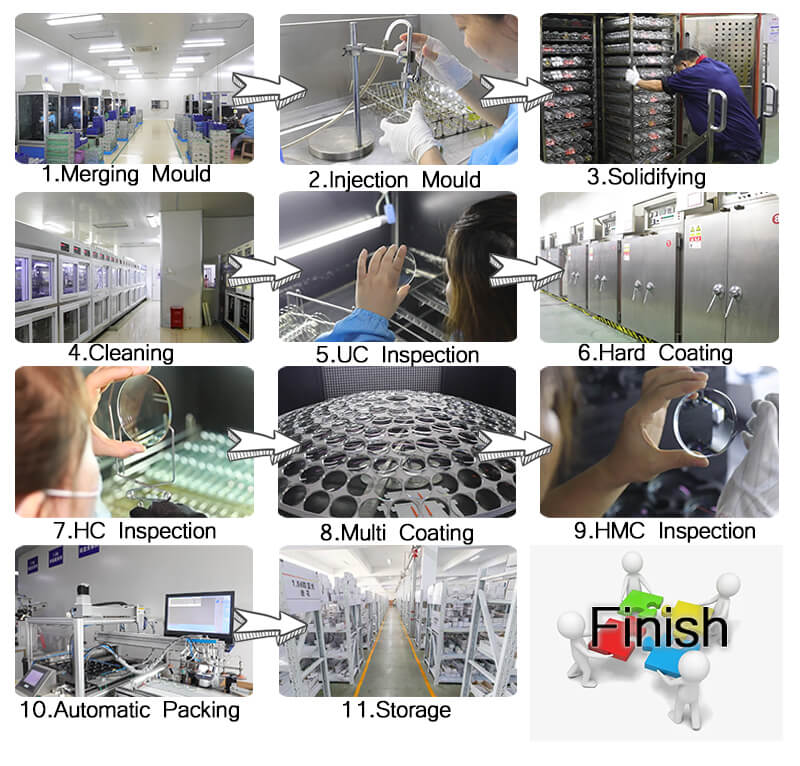 ---
---