1.74 Spin Photochromic Gray HMC Optical lenses
Product Detail
Product Tags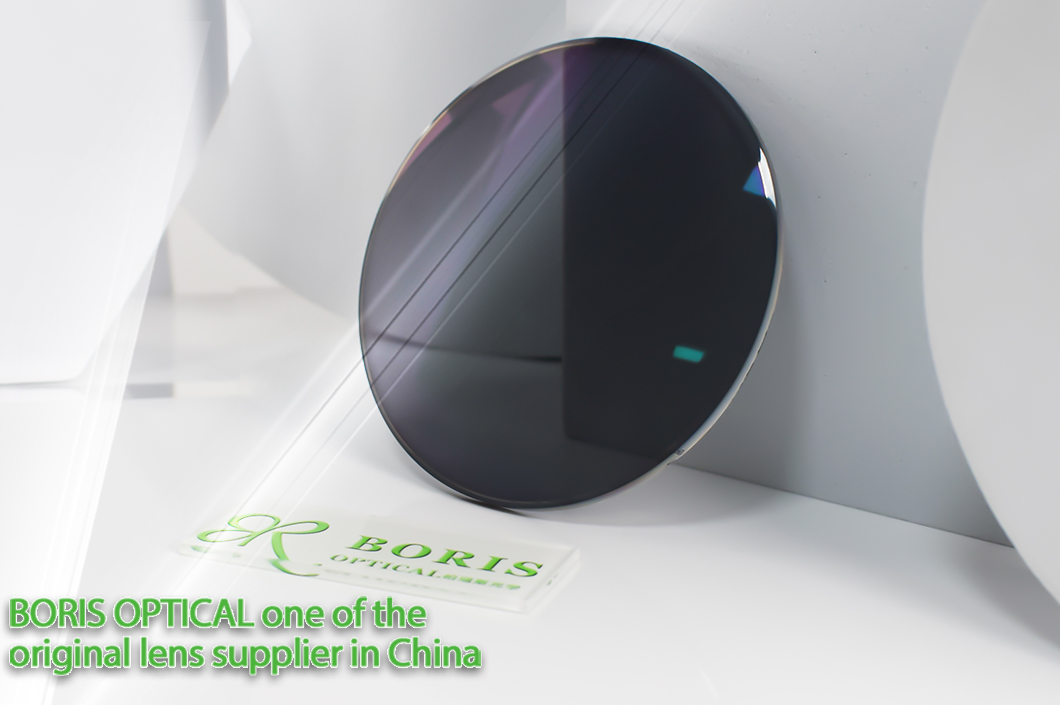 | | | | |
| --- | --- | --- | --- |
| Place of Origin: | Jiangsu | Brand Name: | BORIS |
| Model Number: | Photochromic Lens | Lenses Material: | SR-55 |
| Vision Effect: | Single Vision | Coating Film: | HC/HMC/SHMC |
| Lenses Color: | White(indoor) | Coating Color: | Green/Blue |
| Index: | 1.74 | Specific Gravity: | 1.47 |
| Certification: | CE/ISO9001 | Abbe Value: | 32 |
| Diameter: | 75/70/65mm | Design: | Asperical |
The color changing lens has an automatic sensing system, which can automatically change color according to the difference between indoor and outdoor light, and the speed is very fast. This can effectively protect our eyes from the invasion of ultraviolet rays, but also can avoid the trouble of forgetting to wear sunglasses.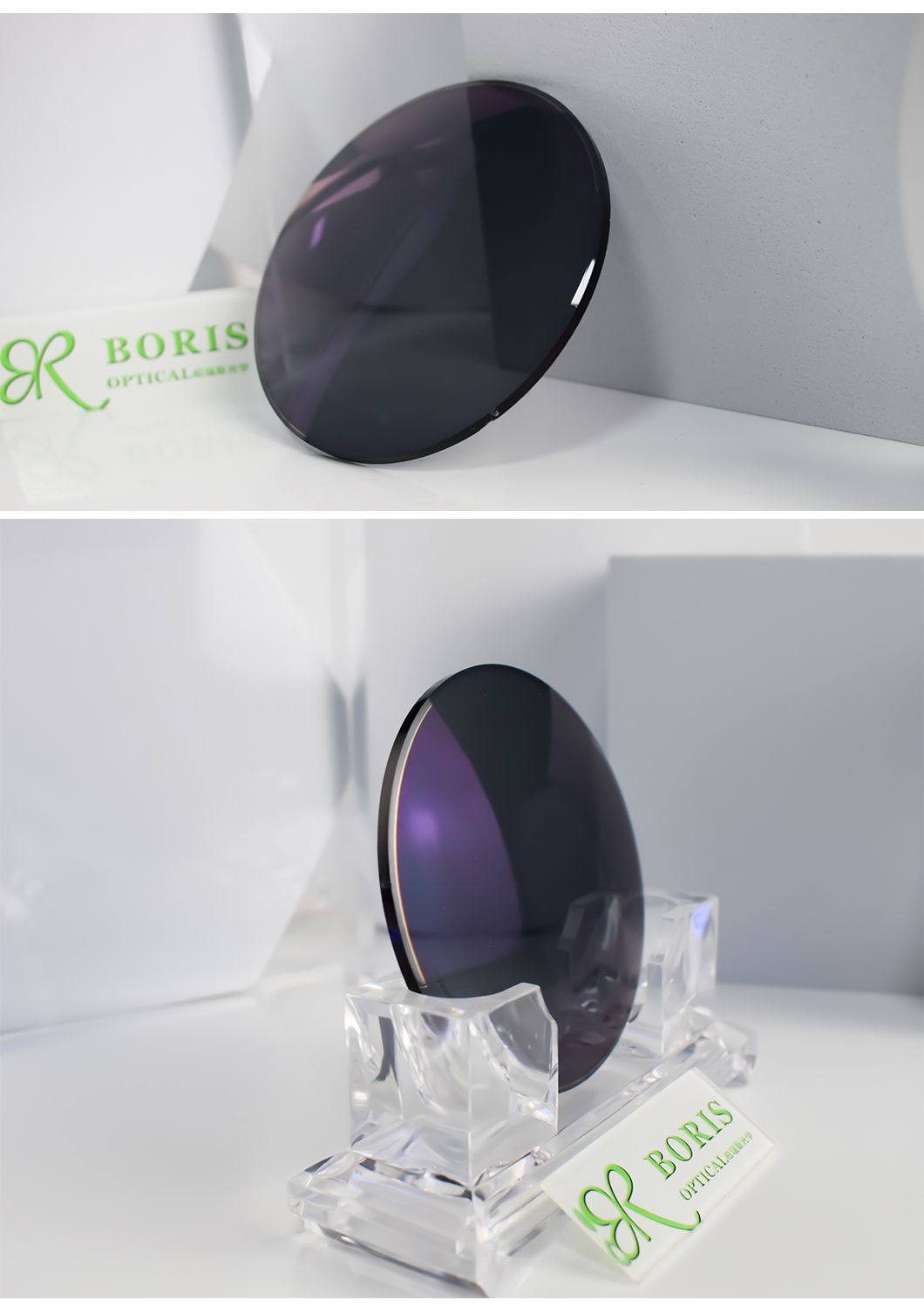 The spin change lens is specially treated in the lens coating process. For example, the use of spiropyran compounds on the surface of the lens for high-speed spin coating, according to the intensity of light and ultraviolet, using the molecular structure of its own reverse opening and closing to achieve through or block the effect of light.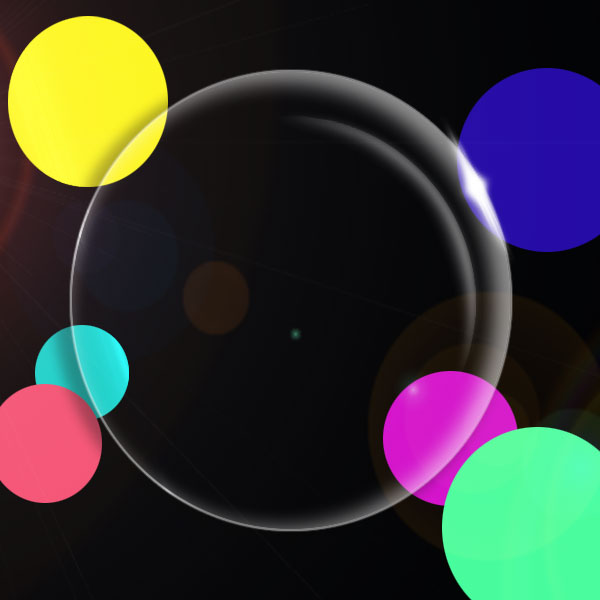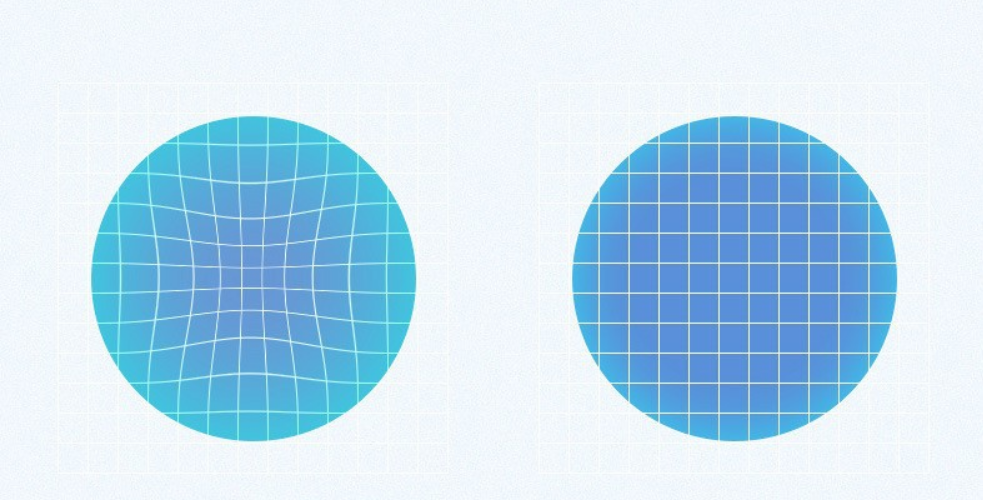 A spherical lens has an arc on one side, while an aspherical lens is completely flat. Generally, aspheric lenses have thinner edges and better imaging results, especially because the peripheral visual field image will be less deformed. Especially at night, this kind of light scatters better and is more suitable for people who drive a lot. And the improvement of visual effects will also make patients work and live in a variety of environments, feeling the state of vision will be better. Therefore, aspheric lenses are generally more expensive than spherical lenses, but they can bring clearer visual effects, especially for the surrounding objects.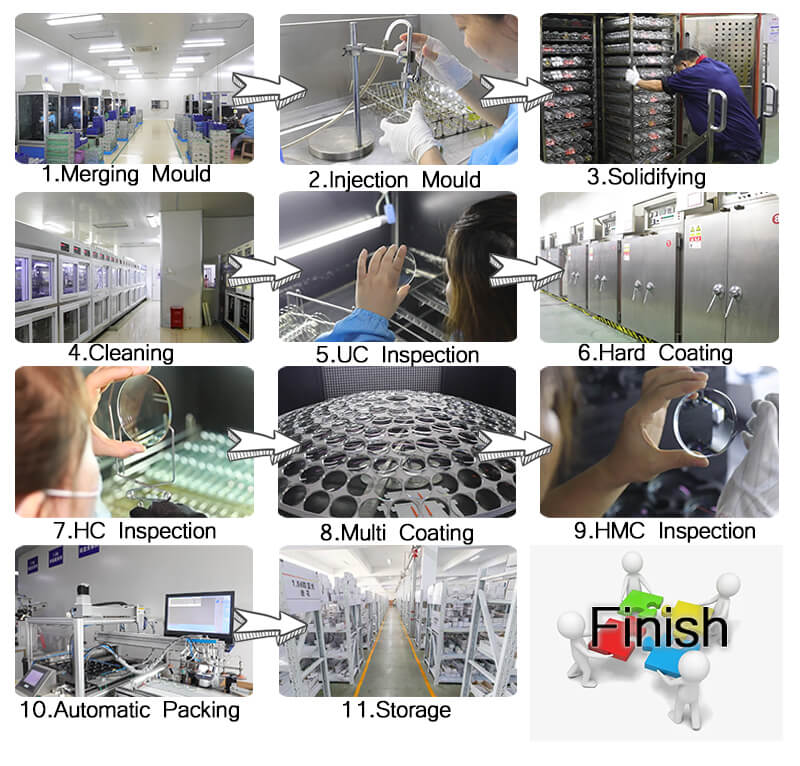 ---
---