1.61 Spin Photochromic Gray HMC Optical lenses
Product Detail
Product Tags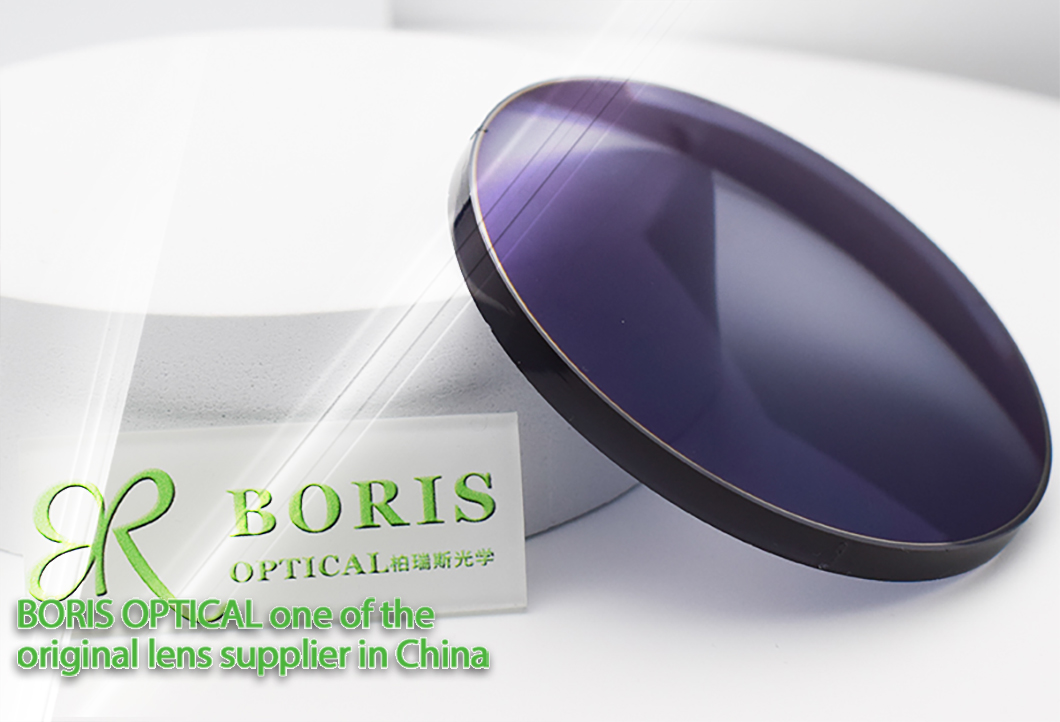 | | | | |
| --- | --- | --- | --- |
| Place of Origin: | Jiangsu | Brand Name: | BORIS |
| Model Number: | Photochromic Lens | Lenses Material: | SR-55 |
| Vision Effect: | Single Vision | Coating Film: | HC/HMC/SHMC |
| Lenses Color: | White(indoor) | Coating Color: | Green/Blue |
| Index: | 1.61 | Specific Gravity: | 1.30 |
| Certification: | CE/ISO9001 | Abbe Value: | 41 |
| Diameter: | 75/70/65mm | Design: | Asperical |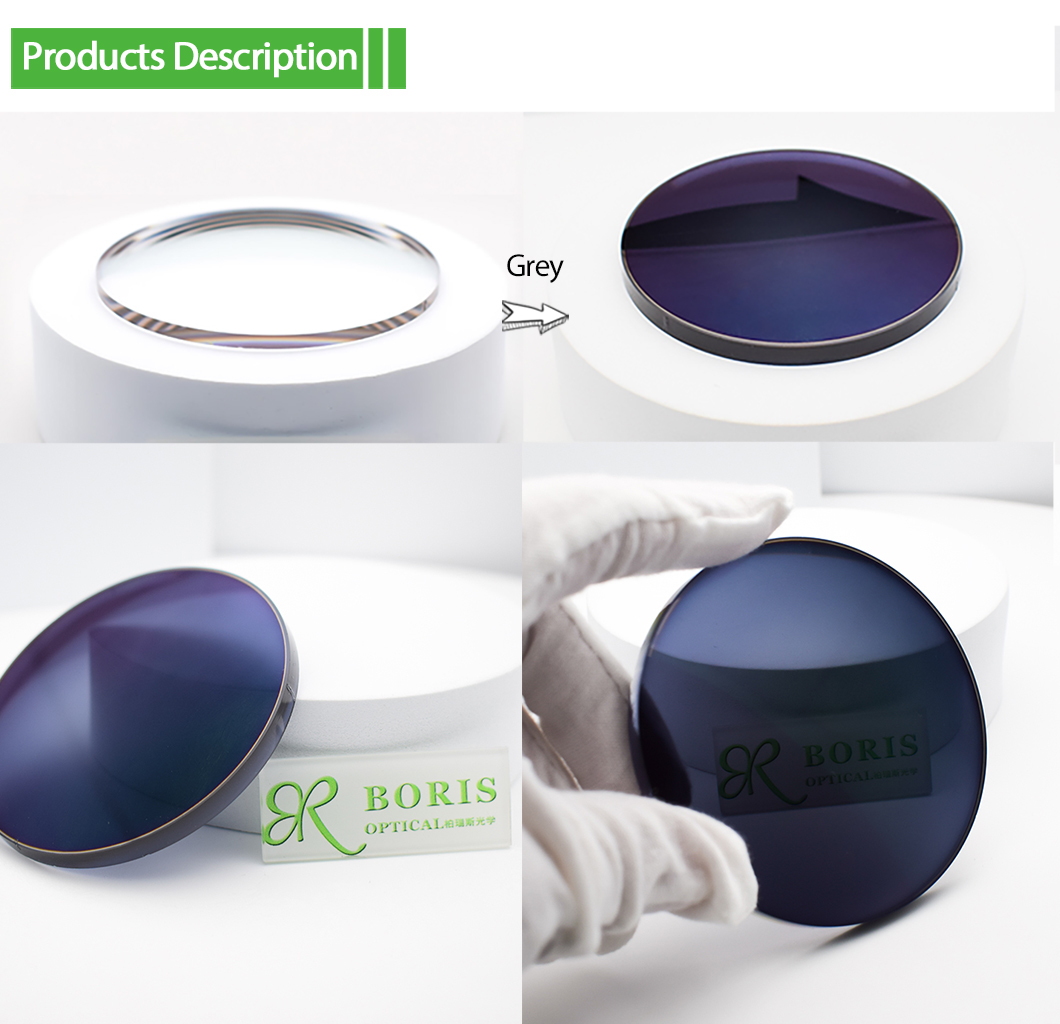 Basic color changing lens production principle:
Chemical substances of silver halide are added to the raw material (substrate) for making the lens, and the ionic reaction of silver halide is used to decompose into silver and halogen under the stimulation of strong light, which makes the lens colored. When the light becomes weak, it is combined into silver halide and the color becomes lighter.
Production principle of spin color changing lens:
Special treatment was carried out in the lens coating process, the compound was used to spin coating on the surface of the lens at high speed, and the effect of passing or blocking the light was realized by the reverse opening and closing of the molecular structure itself according to the intensity of light and ultraviolet light.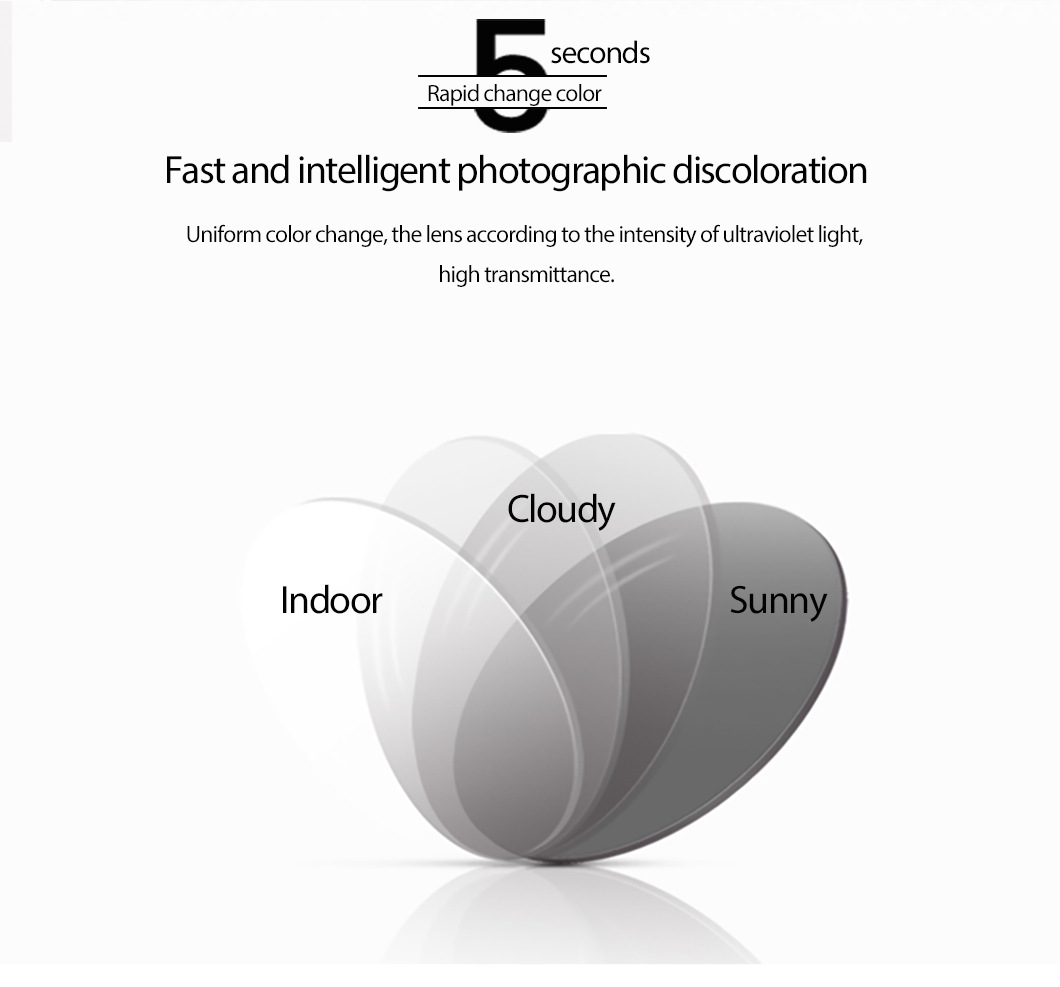 The discoloration factor needs to be decomposed, absorbed and polymerized, and the discoloration efficiency is low and the discoloration speed is slow.
Photochromic factors of spin change have better photoresponsiveness and faster color change.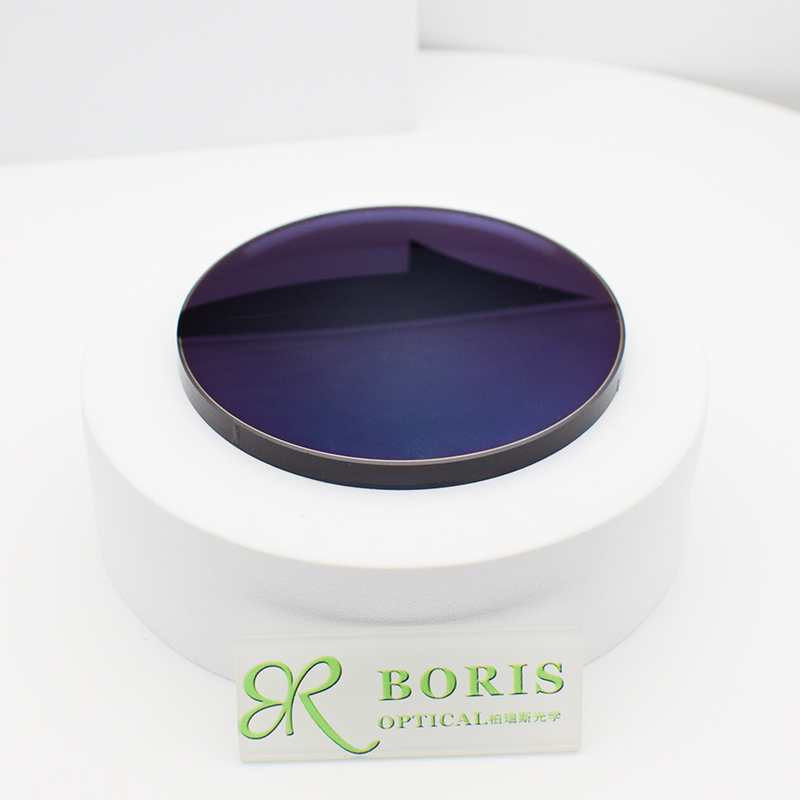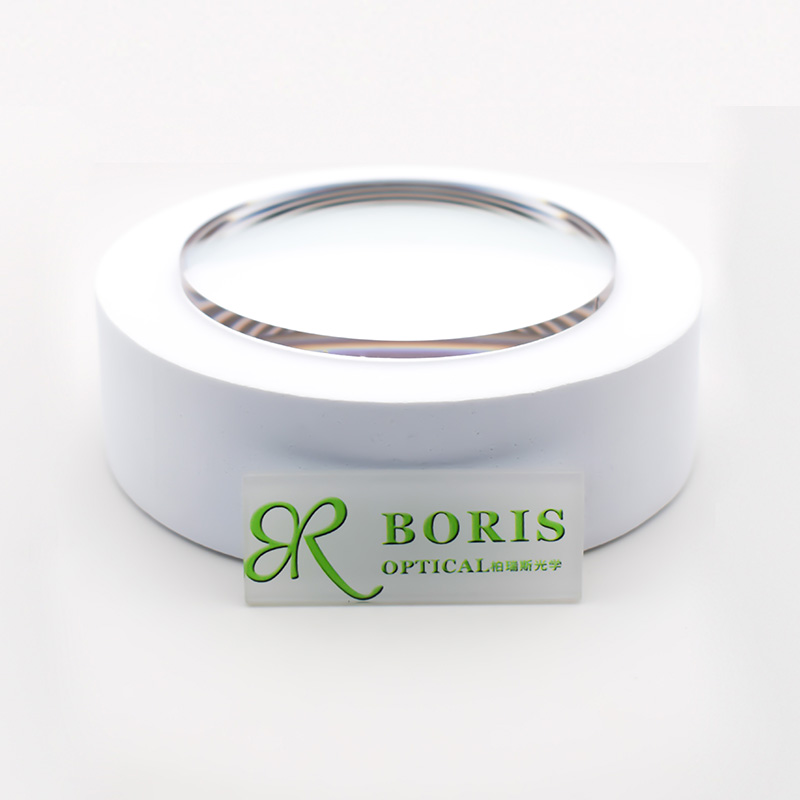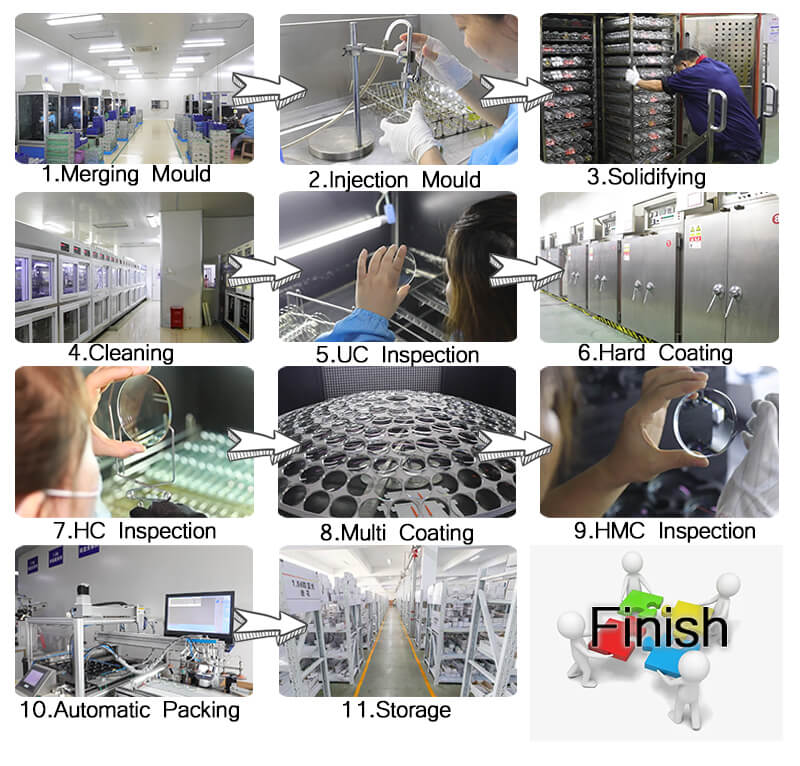 ---
Previous:
1.56 Photo Colorful HMC Optical lenses
---