1.56 Progressive Blue Cut HMC Optical lenses
Product Detail
Product Tags
| | | | |
| --- | --- | --- | --- |
| Place of Origin: | Jiangsu | Brand Name: | BORIS |
| Model Number: | Blue cut Lens | Lenses Material: | Nk-55 |
| Vision Effect: | Progressive Lens | Coating Film: | HC/HMC/SHMC |
| Lenses Color: | White(indoor) | Coating Color: | Green/Blue |
| Index: | 1.56 | Specific Gravity: | 1.28 |
| Certification: | CE/ISO9001 | Abbe Value: | 35 |
| Diameter: | 72/70mm | Design: | Aspherical |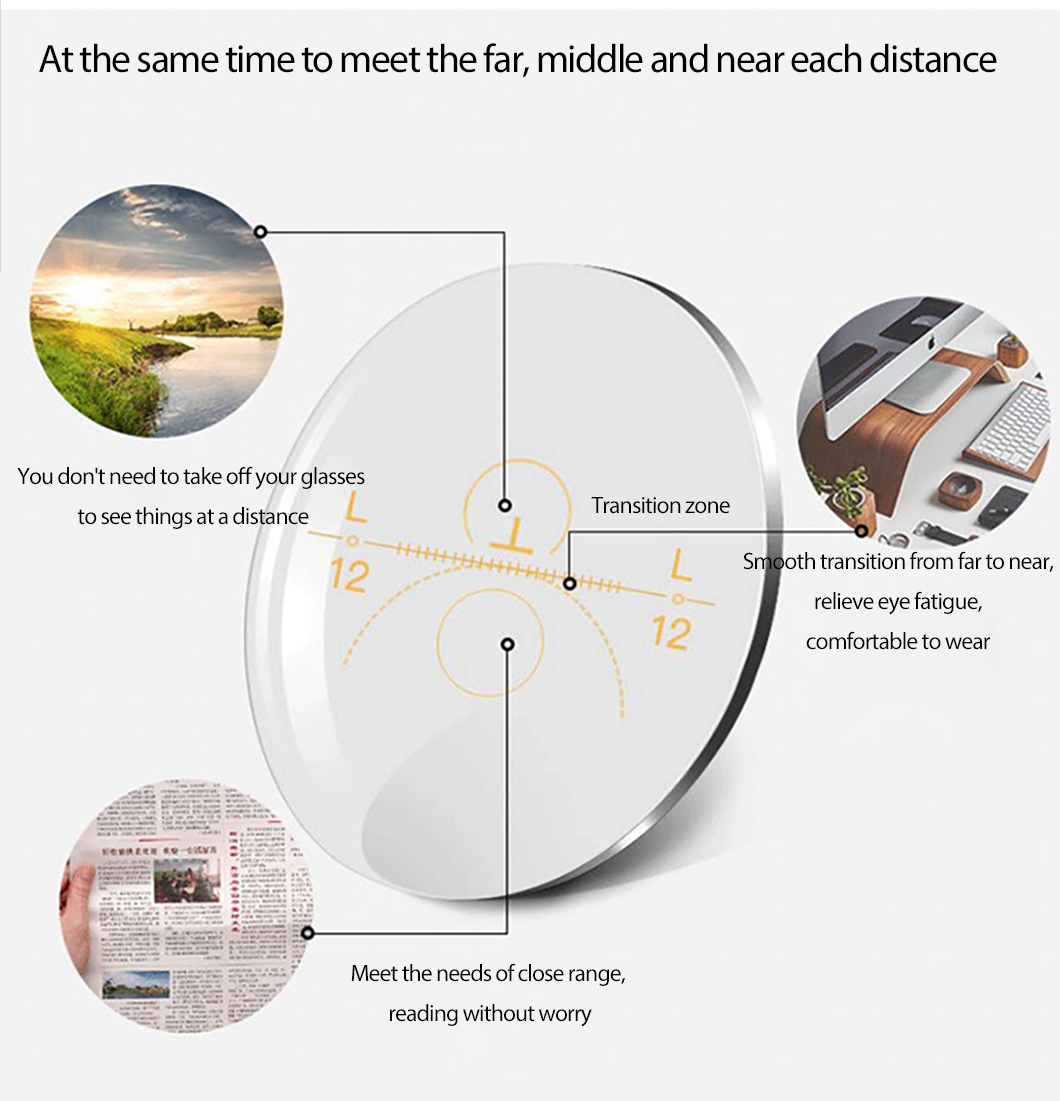 Multi-focal glasses solve the problem that middle-aged and elderly people need different luminosity to see objects at different distances and need to change glasses frequently. A pair of glasses can see far, fancy, also can see close. The matching of multifocal glasses is a systematic project, which requires much more technology than the matching of monocal glasses. Optometrists not only need to understand optometry, but also need to understand products, processing, adjustment of mirror frame, measurement of face bend, forward Angle, eye distance, pupil distance, pupil height, calculation of center shift, after-sales service, deep understanding of multi-focus principles, advantages and disadvantages, and so on.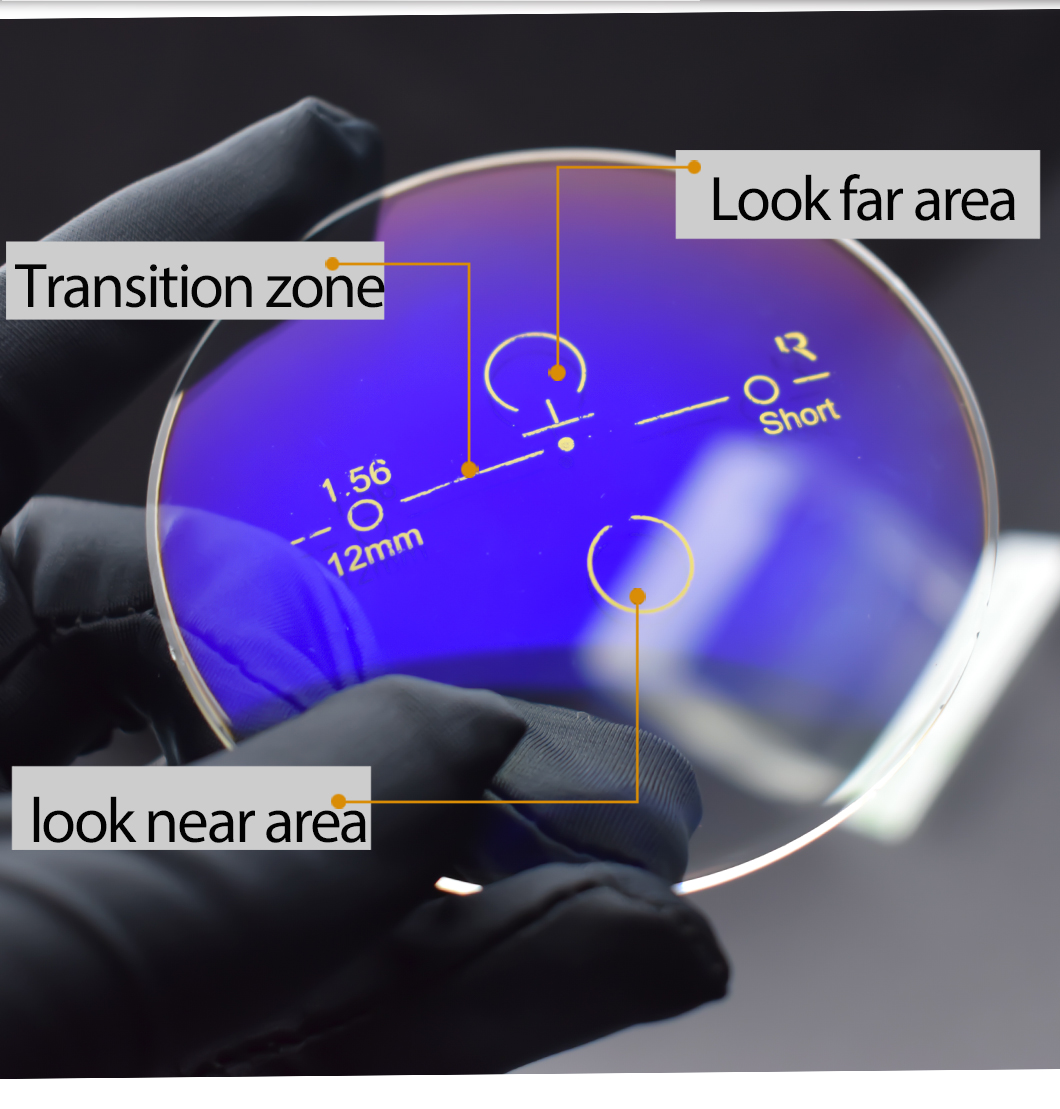 Multifocal glasses all have "astigmatic zones," in which the sides of the lens blur. The higher the degree of spherical mirror and cylindrical mirror, the higher the Add and the larger the astigmatic region. The better (that is, the more expensive) the technology, the smaller the astigmatism, and the larger the near-field of view, the more comfortable the user.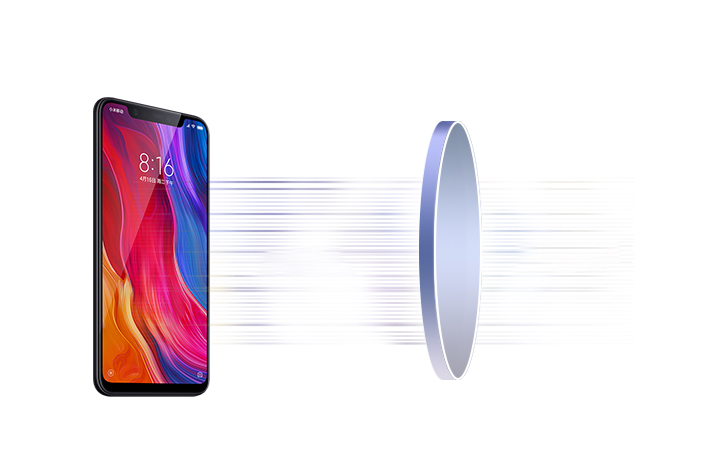 Anti-blue light glasses is a kind of glasses that can prevent blue light from irritating eyes. Special anti-blue light glasses can effectively isolate ultraviolet and radiation and filter blue light. It is suitable for use when watching computer or TV or mobile phone. Ordinary eyes are suitable for going out, doing homework and reading.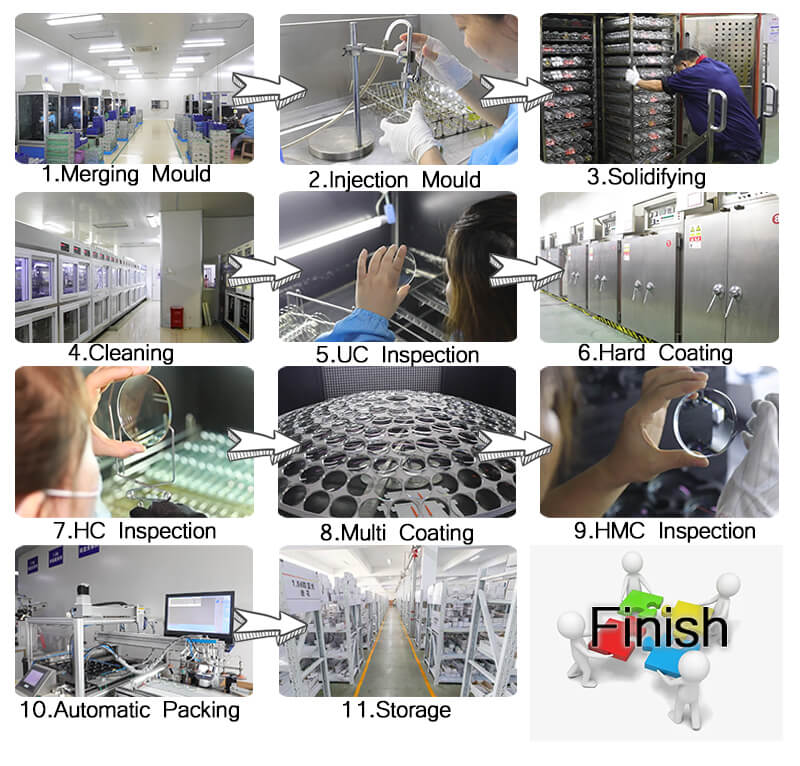 ---
---